$14.95 $19.95
Perfect Gift to Any Cat Owner and Lover!!!

There's an adorable and squishy cat lying on this essential accessory piece. Captivating the lazy and sleepy side to our feline friends, this phone case will sure put a smile on your face and help to relieve stress by touching the squishy kitty belly.


Perfect for use on kids phones, for use as a stress ball when you just need something to squeeze or jiggle around at the office, or just someone who's really into cats. The "Fluffy Cases", as so they're called via Google translate, are sure to be a conversation starter for anyone who lays their eyes on it.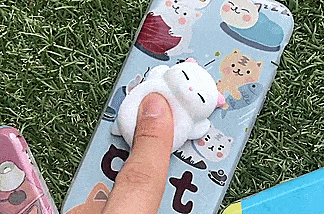 Just click the "Add To Cart" Button Above! There's a very limited stock, and they will go soon! 👆👆

Note: Due to high demand of this one of a kind item, please allow 2-4 weeks for delivery.